Salvation - What is it?
"…What must I do to be saved?" (Acts 16:30). This question is troubling to many people even today.
First of all, what is Salvation? What do I have to be saved from? Many people can tell how they have been saved from many difficult situations. Especially many people who have been in wars, they can tell how they have been rescued from dangerous situations, as through a miracle.
But here we are talking about a salvation for our souls. A Soul's salvation or rescue from eternal destruction -  an eternity apart from God. That's what we all are headed  for without a salvation from God (Romans 3:23).
The disciples asked Jesus once, "Who then can be saved?" and Jesus answered them " With man this is impossible, but with God all things are possible" (Matt. 19:25, 26).
What shall I do?
Do I have to do something to be saved? This question asked a jailer in a difficult situation, you can read that in Acts 16:30. We cannot be saved by our own deeds or doings, that is just not sufficient before God.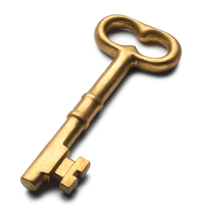 But God has done everything for our salvation. that is, "that God was reconciling the world to Himself in Christ"(2 Cor. 5:19). There we have a wonderful promise! God came to this earth in Christ. "For God so loved the world that He gave His only begotten Son, that whoever believes in Him should not perish but have everlasting life" (John 3:16). Here you have the  core of God's salvation and that is Jesus.
Jesus lives today; " Jesus Christ is the same yesterday, today, and forever" (Hebr 13:8). He has risen  from the dead. He was taken up to Heaven and He works here on earth, in the midst of us, with His mercy and through the power of the Holy Spirit.
That jailer we mentioned before, got a clear answer: "Believe on the Lord Jesus Christ" (acts 16:31). There are two fundamental elements when it comes to our salvation: Jesus and faith in Him. The Bible is full of examples what faith in Jesus can do in one's life. Even in our time, the  world is full of stories about how Jesus has changed peoples' lives. You can even read some of those stories on our homepage.
What has Jesus done?
From God's side,  everything is finished, when it comes to salvation. Jesus has made an atonement for our sins before God, He has paid the price for them. The only thing we can do is to receive His grace and mercy by faith in Jesus. Praise the Lord… Even the weakest human being can be saved or rescued by faith in Jesus. Even the greatest of sinners can be free from the bondages of sin, by faith in Jesus.
Jesus says: "For I did not come to call the righteous, but sinners, to repentance" (Matt. 9:13). And: " for the Son of Man has come to seek and to save that which was lost" (Luke 19:10)
Do you feel that you are lost? Have you lost that connection with  your loving Savior? Well, Jesus is looking for you!
Do you feel that you are such a big sinner, that not even God cares about you? Well, He loves you! Jesus can forgive your sins and His blood can clean you from all unrighteousness (1. John 1:7)
Who will go to Heaven?
In the book of Revelation (last book in Bible) the apostle John saw a great crowd in Heaven (Rev. 7:14). Those people were not good or bad, white or colored, rich or poor… But they had one thing in common; they all were cleansed from their sins by the precious blood of Jesus Christ.
By the blood that flows from the Cross of Calvary. There, on that cross, God showed His perfect love for us human beings.
Receive Jesus in your heart, in your life!

As I said before, from Gods side is everything already done, it is finished. Bible says:
" But as many as received Him, to them He gave the right to become children of God, to those who believe in His name" (John 1:12)
"Jesus answered and said to him, "Most assuredly, I say to you, unless one is born again, he cannot see the kingdom of God"" (John 3:3)
"Jesus answered, "Most assuredly, I say to you, unless one is born of water and the Spirit, he cannot enter the kingdom of God"" (John 3:5).
"…if you confess with your mouth the Lord Jesus and believe in your heart that God has raised Him from the dead, you will be saved" (Rom. 10:9).
"For with the heart one believes unto righteousness, and with the mouth confession is made unto salvation" (Rom 10:10)."
For the Scripture says, "Whoever believes on Him will not be put to shame"" (Rom 10:11).
"For "whoever calls on the name of the Lord shall be saved" (Rom 10:13)

A simple prayer to salvation.
If you want ask Jesus to enter your heart and life and to be born again, you could pray  these words:
"Dear Jesus, forgive me all my sins and cleanse me from all iniquities. Jesus save me and give me the power to be a child of God and to be born again by the Holy Spirit.
Give me strength to confess You as my Lord before man. Thank you Jesus, that You will do this. In Jesus name, Amen"