"Bread of Life to All People"
"Most assuredly, I [Jesus] say to you, he who hears My word and believes in Him who sent Me has everlasting life, and shall not come into judgment, but has passed from death into life." (John 5:24)


All that the Father gives Me will come to Me, and the one who comes to Me I will by no means cast out." (John 6:37)

Whether you want to learn more about Jesus, read testimonies or search for a local congregation - you are most Welcome.
We want to tell about you about the grace and love from our God and Savior, Jesus Christ. We want to share with everyone who wants to listen, what we have experienced in our lives.
We also offer gospel tracts for which you can download, make copies and distribute as many as you want. Hopefully you will find what you are looking for.
How did I come to Jesus? What has Jesus done for me?
Read what people with different backgrounds tells you about their lifes.
Read more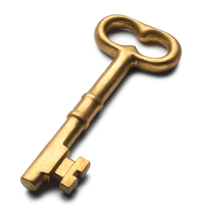 "Starter-kit"
We have a "Starter-kit" for you who have recently become a believer. It is a New Testament and a booklet by Peter Ljungren about the Christian life and we will send it to your address if you request it. Unfortunately it is only in Swedish, but if you are interested we can try to help you to find it in your language.
Contact us
Spread out gospel tracts ?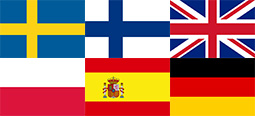 We have gospel tracts in different languages, English, Swedish, Finnish, Polish, German and Spanish (and more languages are on the way). If you or your congregation wants to hand out tracts, you can download our tracts for free. There are several different ways to use them.
Read more
About us
We are the hosts of this site, father and son Teittinen.
We've been working together almost our whole life, first within the same trade and many years in Gods kingdom.
Read more
Gospel tracts in different languages !